Those who join us for fall work weekend this year can expect great food, and every opportunity to participate in the great work God is doing at Deerfoot.  Deerfoot's 90-year tradition of builing godly men has often moved forward on the backs of work weekend volunteers.  Every camper cabin except for one has been painstakingly hauled into place and assembled by volunteers.  About that one cabin…
Click HERE to register for Work Weekend.
Please look over the list below to get an idea of what we'll be working on (yes, we will be assembling Beaver Cabin!) this Work Weekend.  We thank you in advance for your help in carrying on Deerfoot's mission by keeping this property beautiful and running well.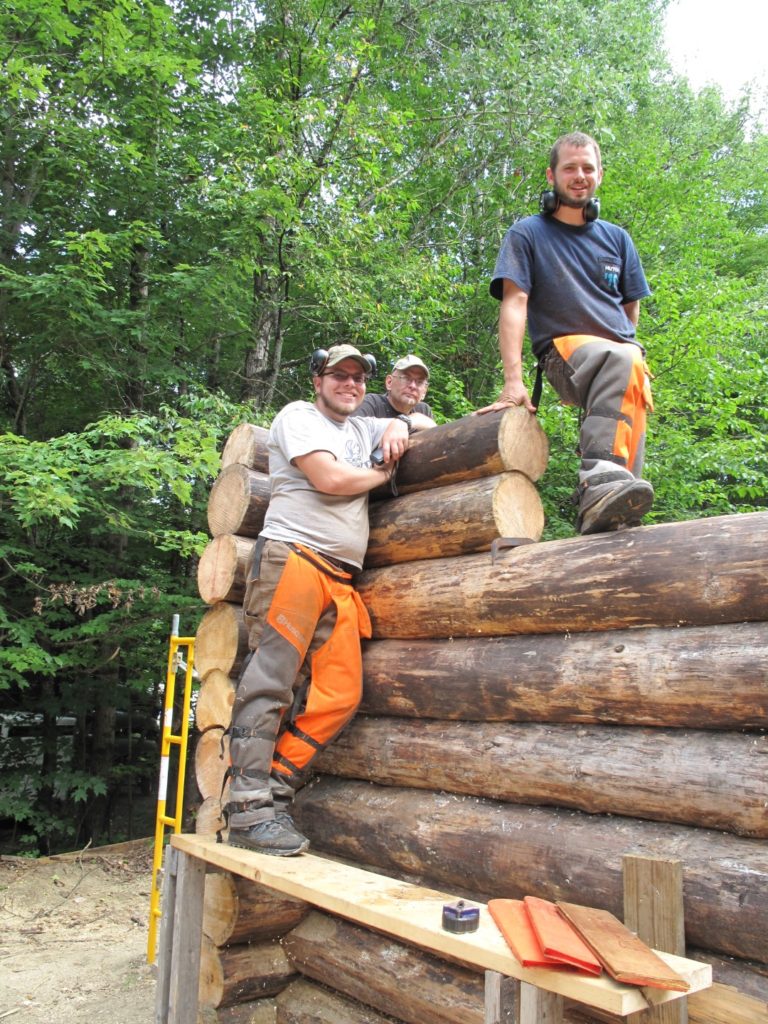 Moving and reassembling Beaver Cabin
Repairing and resetting piers under Owl Cabin
Completing the Loon Cabin Walkway
Taking down and storing tipi frames
Canoe Repair for both canvas and plastic canoes
Wolverine Cabin stair replacement
Health Center roof leak repair
Demo, seal, and repair a wall on the Health Center to solve a moisture issue
Construction of a new swim area dock
Repairs to Sailing Shed floor
Install Gas lights in Otter Cabin
And MUCH MORE…